Baselworld 2014: A wave of tourbillons
Everything indicates that the tourbillon still has a great future given the effort that brands are putting in to its design and the creation of ever wilder timepieces for aficionados of beautiful mechanics.
The Breguet Classique Tourbillon Extra-Thin Automatic is one of the outstanding watches discovered at BaselWorld to date. The association of a 42 mm diameter and a thickness of 3 mm has resulted in a finesse that engenders real class when worn. It possesses intrinsic nobility due to its design, its purity and its inimitable style which together render it an imperious timepiece. One might say that, because it was already launched with the same platinum case some years ago, it is less than fresh today. However, it is undoubtedly this point of reference that has inspired other houses to wish to have a tourbillon watch in their collection and to try to create watches that are truly out of the ordinary.

Breguet reference 5377 @ Baselworld 2014
An example of this is the manual-winding Bulgari Octo Tourbillon Finissimo. Its extra-thin case of powerful style houses a manual-winding mechanical caliber, regulated by a tourbillon which, till now, holds the record for thinness in its sector. Indeed, it is just 1.95 mm thick. This watch is well worth seeing as it is impressive in all respects and then more; for it also creates a new standard of dandyism.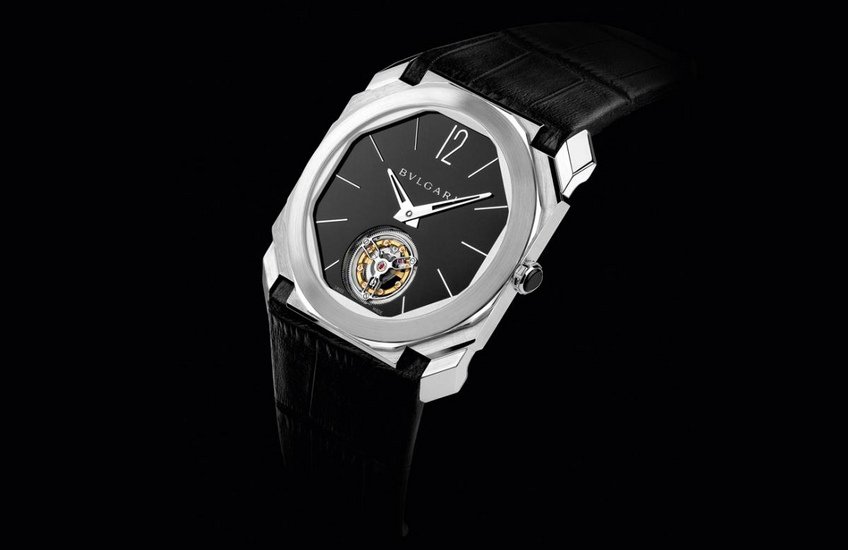 Bulgari Octo Finissimo Tourbillon - Baselworld 2014
Another record-holding watch is the Monaco V4 Tourbillon by TAG Heuer. It is the first reference in history to house a belt- rather than gear-driven tourbillon. It is to be noted that in addition to the technical feat that allows this aerial timepiece to execute a one-minute rotation without a single transmission jump, its very rare graphic design gives this ultra-contemporary piece something that is unique and charming.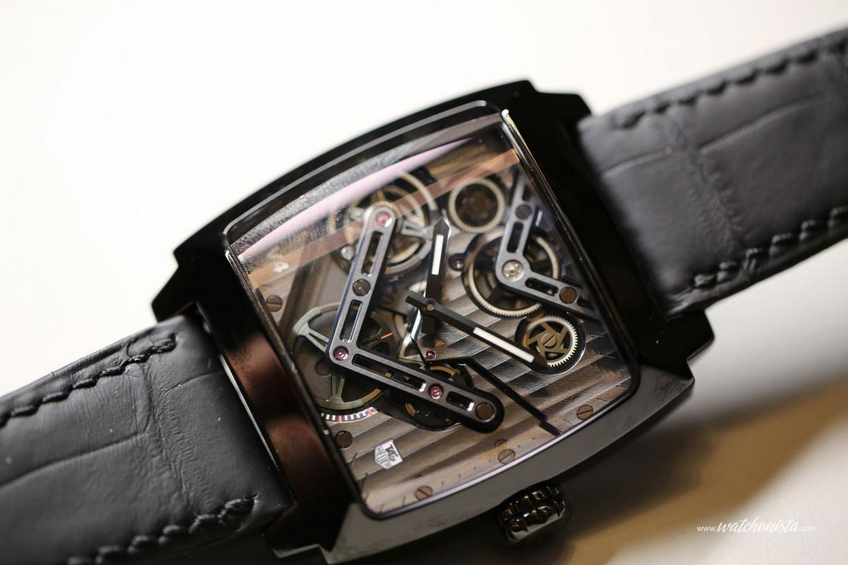 TAG Heuer Monaco V4 Tourbillon - Baselworld 2014
To show that creativity knows only the limits of the mind, the Girard-Perregaux manufacture introduced the Tri-Axial Tourbillon, which has (as you may have already guessed) a tourbillon with three independent axes of rotation. This technical wonder is housed in a powerful case featuring an opening on the side and a domed crystal that hints at the presence of a regulating organ that has the power to move in space, in much the same way as a gyroscope.
By
Vincent Daveau
,
Contributor
A few, wide spread misconceptions have resulted in watchmaking finding itself up against the wall today. Seeking to offer shareholders satisfying dividends,...