BaselWorld 2014: on the cusp of a new era
A few, wide spread misconceptions have resulted in watchmaking finding itself up against the wall today. Seeking to offer shareholders satisfying dividends, believing that everything is possible, that China is the new El Dorado and that just everyone will want to buy extremely expensive watches are a few examples.
Alright, this is merely a summary, but its aim is to prompt critical thinking. We have all understood that those hypothetically connected watches, considered by some the branch's new Hydra, are not our most pressing challenge. No, what is dangerous is the superiority complex that makes us believe that "Sell-in" (i.e. selling to retailers and brand shops) is the same as "Sell-out" (selling to the end client). The outcome of such a miscalculation is that by dint of constantly seeking to increase profits, brand groups are on the verge of saturating retailers and driving them towards loss as the latter find themselves with 18 to 24 months of stock in their shops after the best timepieces are gone. Indeed, good watches are quickly sold as opposed to "B-grade" pieces - the ones the brands sell in bulk or as a condition to acquire well-selling models.
Let's not forget that retailers nowadays can no longer display what they want in their windows. On the contrary, to keep a prestigious brand as a client, they need to be able to follow and fully accept its directors' will. Yet, brands offer retailers comfortable margins which make them less prone to complain as they end up earning structurally more than a manufacturer. This, together with the fact that retailers do not give that much importance to training their sales staff, is what prompted manufacturers to sell their own watches. However, the problem is that instead of creating factory shops, they kill two birds with one stone by swindling the end client and walking off with the retailer's margin. However, watch aficionados have no particular reason to favor the manufacturer if given the choice as the latter, too proud of their products, will not offer the discount they would have most certainly obtained at an independent retailer's shop.
All of the above sheds light on the current situation. These brands, knowing that they have set the prices a bit too high to improve sales (they have reduced the volume but proportionally increased the price over the last three years) have chosen to release "airbrakes" to try and stabilize a market which has gotten carried away with its astonishing, if not astounding, prices.
The SIHH (Salon International de la Haute Horlogerie) left us feeling that the Richemont Group did not take the market into consideration as it was utterly convinced that its shops, if not earning them much, were still faring well. BaselWorld, however, has had the reverse effect on the public. Everybody saw how independent brands were willing to offer discounts on their products and thus hinted that they were coming back to their senses. Among them was Zenith which launched an affordable collection equipped with a generic movement. The timepieces in question do not exceed CHF 1,500 (€ 1,300), for example, for a mechanical watch with three hands. Similarly, chronographs have been reduced to the price range of CHF 2,000-3,000. There were obviously some references that were well above these prices but it was mostly the case of much demanded collections' spearheads that already sold well. This was proof that the brands knew their market well. Moreover, since it is always a pleasure to set the market's tone, Rolex has reduced the price of its three-hand urban gold timepiece to the very affordable price range of its Cellini collection.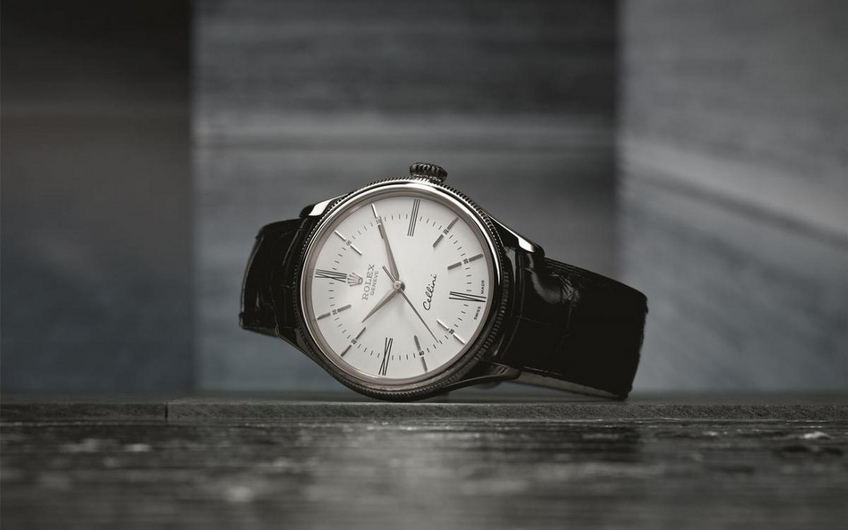 These products represent the new standard prices, from €12,000 to €15,000, and less famous brands will have to respect that if they want to sell their pieces. It would indeed be unwise to try to sell something B-grade at a high price in a field where information flows quickly and where experts keep aficionados informed through every media platform they have available.
We live in a global village today and the bonds created by technology do no longer allow the most ambitious brands to apply different policies in different regions. The Web is another dangerous predator and brands will also need to get rid of unpromising or saturated markets in the same way that doctors from Molière's era applied dry bleeding. In the past, it was possible to liquidate stock in non-covered sectors without casting a negative shadow on the brand's image. Nowadays, things are not as easy what with most maisons having opened what could be called "incongruous zones" in an attempt to increase their profits. This limits, or even hinders, the possibility of turning to an "expansion vase" if the market got saturated. Consequently, brands – contrary to what happened this year – will have to be creative and stabilize their sales as well as boost consumers' trust. Furthermore, they will need to make sure that when new technologies appear in the future, the population –tired of waiting for brands to meet their requirements­– will not seriously consider switching to just useful and functional pieces. If that happened, consumers would no longer be driven by passion when acquiring a timepiece. Instead, they would seek the new products that a flourishing segment with prices between CHF200 and CHF500 can offer. That, like in politics, would be a sanction vote.
By
Vincent Daveau
,
Contributor
Everything indicates that the tourbillon still has a great future given the effort that brands are putting in to its design and the creation of ever wilder...