Baselworld 2015: Interview of Jean-Christophe Babin CEO of Bulgari
Baselworld 2015, Jean-Christophe Babin shares his vision of smartwatches and watchmaking trends and talks on Bvlgari's future and novelties.
How did you react to the sudden strengthening of the Swiss franc? In what way are your policies counterintuitive, in what way are they courageous?
I set up a measure called "Bulgari Protect," which maintains the historic exchange rate of 1 euro to 1. 20 Swiss francs for the Swiss retailer if he or she sells a Bulgari watch to a foreign or non-resident Swiss person. While many brands responded to the change in the exchange rate by increasing their prices, I opted for supporting and helping our partner retailers in Switzerland. How did this work out? We cover the difference ourselves, which allows the retailers to remain competitive in relation to neighboring countries. We reimburse the difference to our retailers. The "Bulgari Protect" approach can be compared with investment marketing. It does more to preserve the margins of our retailers, who need to be supported.
Let's look at Baselworld 2015… Could you give us a first-hand look at some of your novelties? What are your trends?
This year, we are celebrating the fortieth anniversary of the Bvlgari-Bvlgari collection. We are reinterpreting some of its more atypical traits and, in parallel, a new version of the Diagono model, the most sportive of the collection, but also the most technological, with the Diagono Magn@sium. This will be an extreme expression of Swiss precision combined with Swiss security with regards to the most sensitive and personal digital data, like banking codes. It will be an opportunity to be more present in the men's watch segment.
More generally, Bulgari will be introducing in Basel – and in the following months – many novelties that reflect ideally the creative spirit of the maison. We are a global luxury brand, not just a watchmaking brand. Our portfolio therefore spreads over a large spectrum that goes from the jewel watch –which makes up a central portion of our DNA –all the way to the grande complication, passing by emblematic items. The latter represent historic pillars for some, but they are, nevertheless, still just as much part of the brand as ever: the Octo, the Lvcea, the Serpenti. In a nutshell, Bulgari is in all the classes of luxury watchmaking, whichever they may be.
After a year at the head of Bulgari, what can you tell us?
It's too early to give any complacent reports. Let me put it this way: In less than two years, the strategy was distilled with a special focus on our jeweler's roots, hence on our ladies' watches. And that saw the success of watches like the Lvcea or the Diva, jewelry watches. Generally speaking, Bulgari is apparently a brand that one is hearing more and more of in the world of luxury, and it seems to have a particularly strong edge when it comes to longing, dreaming and excitement. So, in sum, I'd say it's very promising.
What is happening outside of actual watchmaking at Bulgari? In terms of watchmaking and verticalization, for example, do you see any other acquisitions in the future? If so, which ones?
To answer your first question, let us note that Bulgari's watchmaking verticalization took place within a very short space of time, that is, three to four years. The results are tangible. In-house mastery of all the processes connected with production of watch components, whichever they may be:movements, cases, metal bracelets and dials, we do it all. As for the jewel watch, we work between Switzerland and Italy, where you can find our haute joaillerie facilities.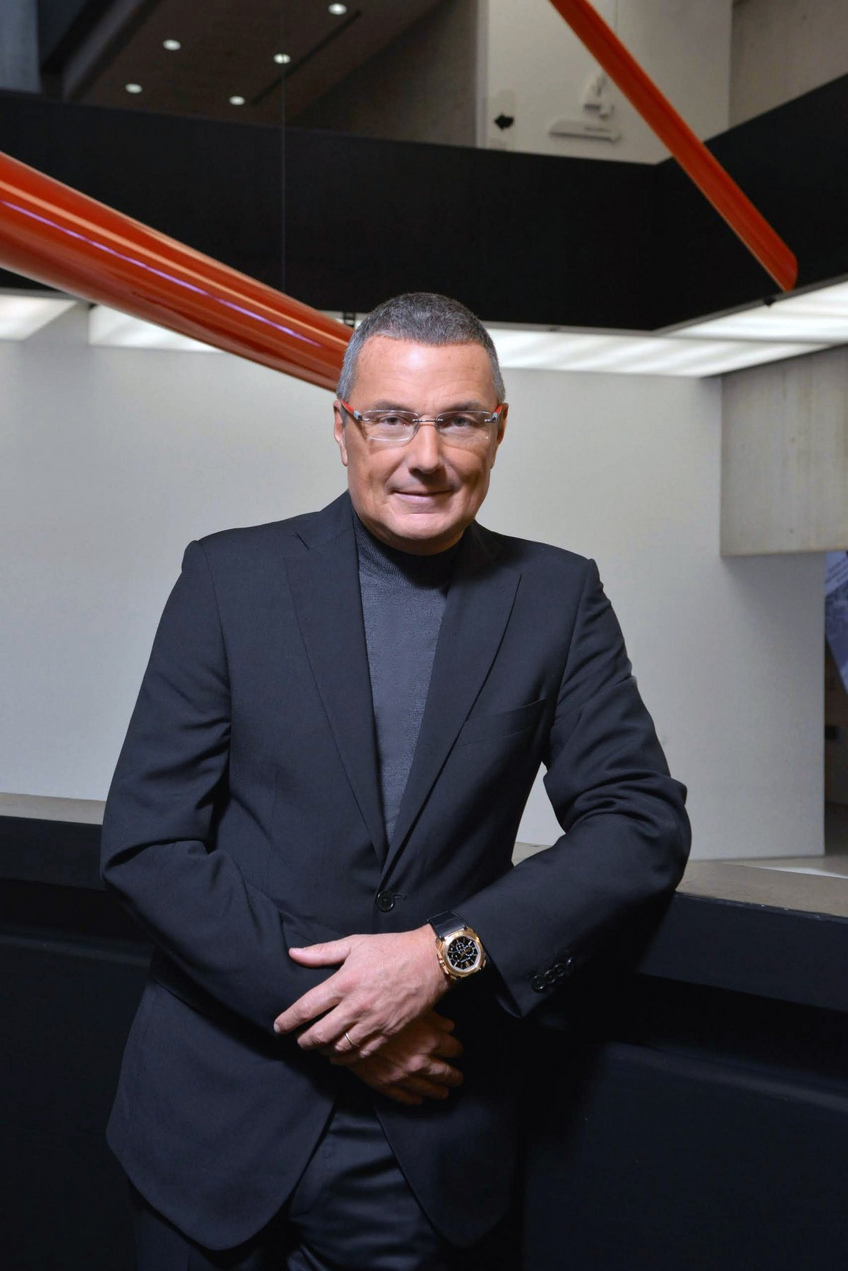 Jean-Christophe Babin is the CEO of Bulgari
There are many rumors circulating about the launch of connected watches. Is Bulgari keeping a technical surprise up its sleeve?
At Basel, we will be presenting an intelligent watch, a "concept watch. " We do not call it a smartwatch, but rather a "wisewatch," a unique concept in Switzerland. It will be the first mechanical Swiss luxury interactive watch made with a technology that is purely Swiss. The watch will feature all the nobility of a beautiful mechanical watch, with its Bvlgari Solotempo in-house movement, and on top of that, it will allow you to store your most confidential data using encryption, or to open the door to your house, or make a secure payment through your bank. It's a genuine safe on your wrist. It blends two cardinal and seminal elements of Switzerland: extreme precision and total security for one's private life and personal confidential data. A very Swiss concept! And it is not a gadget! I would like to add, that this is not a partisan issue, we know that there is less and less orthodoxy nowadays. In the world of luxury and in fashion in general, we are seeing a lot more mixing and matching, easy marriages between collection pieces and products from the major distributors. Our idea with the concept watch was to reconcile mechanical Swiss watchmaking and connectivity. But intelligent connectivity. We are not working on a Nintendo for the wrist. In the final analysis, that is the spirit that guides Bulgari, which is an atypical brand, a daring one, unafraid of producing the unexpected.
Upon the arrival to the biggest rendez-vous of the year, Baselworld triggers the attendees the three same questions that are asked over and over again.