Baselworld or the fashion week of the watch industry
Upon the arrival to the biggest rendez-vous of the year, Baselworld triggers the attendees the three same questions that are asked over and over again.
To how are you… you can hear «Exhausted already», « Excited to be here » or simply «How about you?» for the sake of not answering something that doesn't mean anything and your interlocutor wouldn't be processing anyway, too busy greeting another fellow with the same question.
To where do you sleep… there is a range of options starting with an enumeration of the closest cities if not countries located outside Basel (a chance to discover new cities to pin on your map of the world - lucky you!) but the real lucky ones are those with « a gloomy apartment in a street close-by finishing by -strasse » (Not helping though, because -strasse means street in Swiss-German and they all have it!) Finally some have a hotel that they negotiated for « a good price» … and that usually means an overpriced rabbit hutch in a random neighborhood you wouldn't want to sleep in if it were during the other 355 days of the year - even for free.
To what are you wearing… there comes the natural gesture of grabbing your wrist analyzing the brand, the model, the style, the year and the movement « just because »… At first it's by pure interest but at last it's just to remember where you work (if you are in the industry) or who is the brand you're fancy about (if you are a member of the press).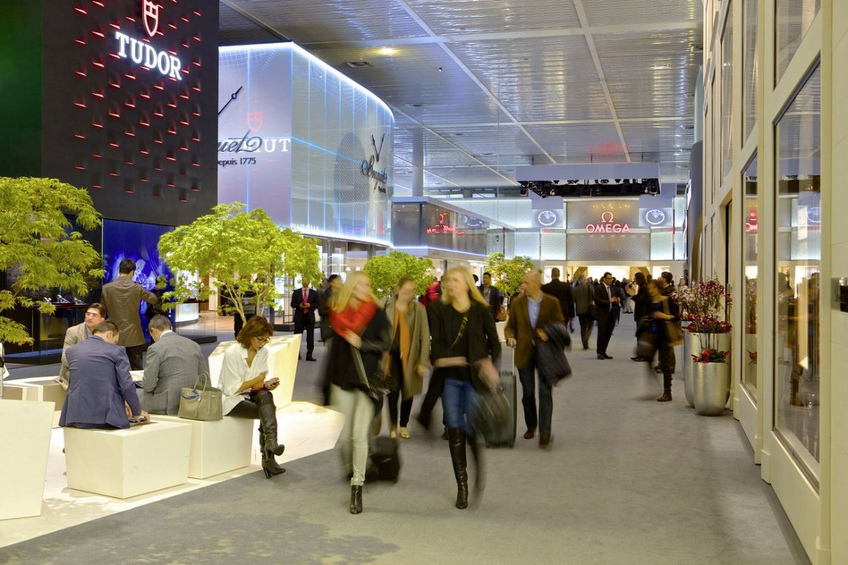 Baselworld ... watchmaking fair and fashion week
Shortly by the end of Day 1, your watch-radar hence your eyes has come to saturation after all of the watches you have spotted, seen, discovered or looked at… not to mention the ones you don't even remember. And you've just got a glimpse.
Yet, you can already hear « I haven't seen anything spectacular this year, you ? »
You want to answer « Wow, you are so lucky to have seen everything… you will be able to go home soon. How did you manage to go over the 1000+ brands and check out what they launched? »
Yet you reply, « personally I haven't seen everything but am looking forward to that, what do you recommend, or actually don't recommend ?»
And there comes the non-answer « I will let you see for yourself, but let me know what you think. »
Thank you so much for wasting my time and I wish you a wonderful fair!
Pictures: Courtesy of Baselworld
Baselworld 2015, Jean-Christophe Babin shares his vision of smartwatches and watchmaking trends and talks on Bvlgari's future and novelties.