Oris Calibre 110: back to basics
Oris goes back to its origins with the Caliber 110, a reference product developed in-house and equipped with a 10-day power reserve.
The Oris maison, founded by Paul Cattin and Georges Christian in 1904 in Hölstein – a small village in the German-speaking Jura – celebrates its 110th anniversary this year. It is the perfect occasion to present its first in-house caliber since 1982 when the brand stopped producing full movements to focus on technical modules.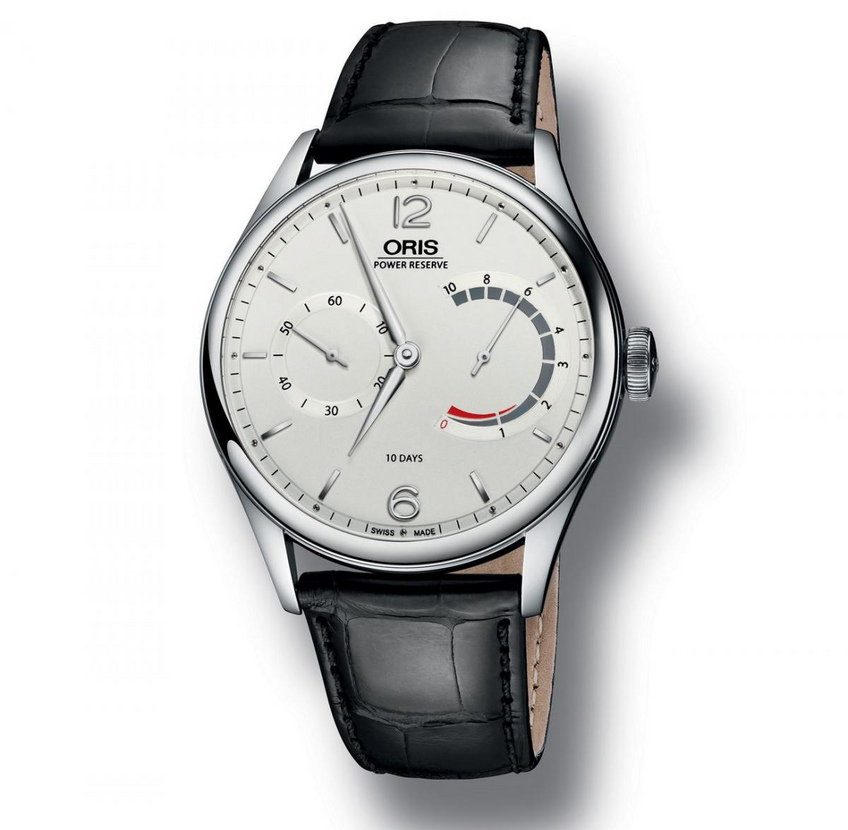 Oris 110 years limited edition

Every watch expert is familiar with the Oris manufacture. During the past twenty years, they have all followed Oris' meteoric rise due to its mechanically intelligent products and its reasonable prices, which, in spite of last year's increase,are stillvery attractive next to the sharp rise in the price of rival brands. In this scenario, the company – still based in Hölstein – has held on to its founding values: producing high-class watches and selling them at the best price.

During the 1910s, the company already had around one hundred employees and by the 1930s its production had increased tenfold.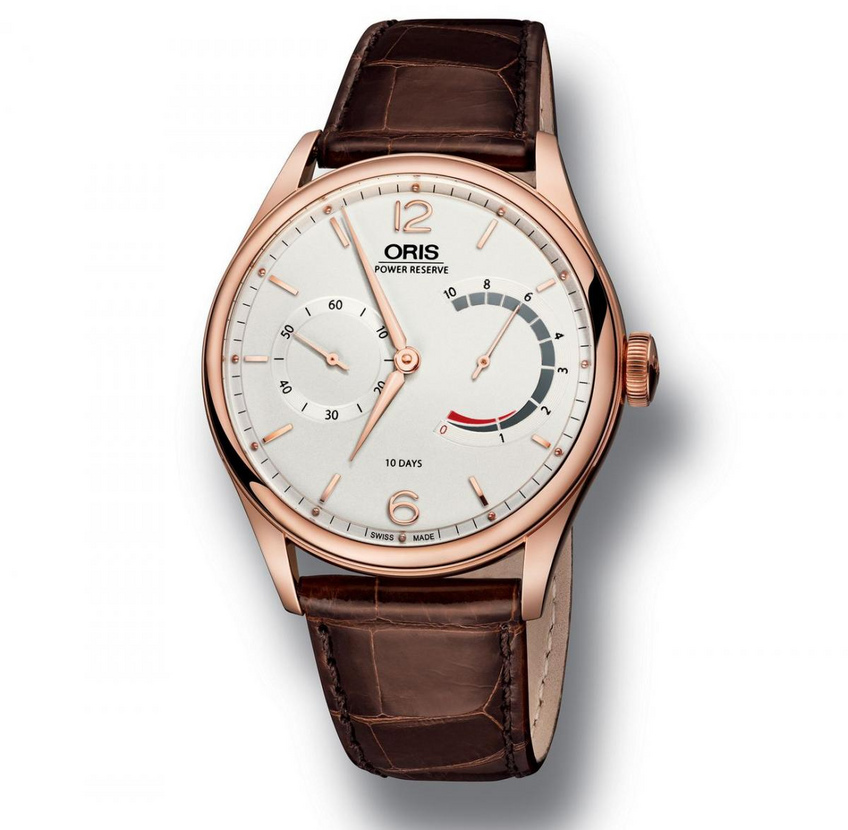 Oris 110 years limited edition
At the time, Oris was led by Jacques-David LeCoultre and, owing to its rapid growth, it opened workshops in different places over the country. During World War II, the company supplied some resistant and precise pin models to the RAF (Royal Air Force). The Oris Big Crown timepiece was a success as it allowed aviators to wind their watches with their gloves on. Now available in a reinterpreted version, it is still among the brand's best sellers. In the 1950s, Oris created 200,000 watches and clocks per year and by 1970 – time when it was bought by ASUAG which would later become the Swatch Group – it had made a breakthrough with 1.2 million watches being produced through the work of its little over 800 employees.
Oris is starting up again
Nevertheless, the brand went bankrupt in the late 1970s as a result of the quartz crisis - a fate shared by 900 other watchmaking companies. However, contrary to many others, the board of directors (Dr Rolf Portmann, the director, and Ulrich W. Herzog, the marketing director), sold the company and Oris became independent again. Oris's new owner – a manufacture that used to produce no less than 229 calibers – quickly decided to focus on the production of mechanical watches only and thus to go against the trend that prevailed at the time.
What could be called an act of courage generated collections that are nowadays acclaimed by all apprentice collectors who want access to a high-class Swiss manufactured watch that is equipped with generic movements renowned for their resistance and precision. The maison did not lose its touch in terms of watch production and ever since then, it has designed not only movements but creative timepieces as well. Examples include the famous Oris clock as well as the all-time favorite Worldtimer.
Back among companies
This year, over thirty years after the quartz crisis, Oris presents its first in-house hand-wound mechanical and Swiss lever caliber. This 34-mm movement with 177 components – including 40 rubies – working at 21,600 vibrations per hour is a truly efficient little wonder. Only 220 pieces will be produced this year which means that it will remain a rare piece. It is something that purists will regret because, at first sight, the movement seems well-made. It is to be noted that the treatment of the components has been preserved in order to confer the motor a semi-industrial characteristic. This is a particularly valued approach by a manufacture which entered the growing circle of manufactures with the launch.
The only hitch that purists may find is that the rubies are very small and thus identical to those used for the additional modules. Apart from that, the piece has been intelligently constructed. The new generation, hand-wound movement only has one barrel. It is a daring choice if we take into account that it only has a 10-day power reserve which consists of a spring of almost 180 cm, that is, a length corresponding to tall men. In order to make life easier for aficionados who buy this rare movement, the manufacture has developed an original and patented non-linear power reserve indicator whose hand moves faster when the movement is low on energy. The 43-mm case comes in both steel and pink gold and is limited to 110 pieces each.

This sober and traditional watch, which is also graphic and water resistant to 30 meters, will delight both adepts of rare and original pieces and the new generation of collectors who only buy models of brands who have produced their first in-house movement. A word is enough to the wise…