After BaselWorld: the interview of Vincent Daveau
Back from Baselworld 2014, Vincent Daveau - specialized journalist and complication developer - answers our questions. He tells us about models, personalities, brands and so on.
Your most unfortunate late arrival…
I am rarely late and I make a point of sticking to the scheduled duration of my interviews to be on time for the appointments that follow. They even say I am almost Swiss and I take that as a compliment.
Your most remarkable meeting
The conversation I had with Jean-Christophe Babin about the finishing of first-class pieces, especially that of the Tourbillon Octo which seemed a bit rough to me in terms of technique. It gave me the opportunity to evoke what the past has brought to the present, and the image that we will project of the future…
Breguet Classique Ultra-Thin Automatic Tourbillon Ref.5377
Your best encounter
It was with Sylvie Guerreiro: as beautiful, brilliant, funny and lively as ever.
Your best surprise
As strange as this may seem, it was the Jacob & Co Astromania Tourbillon… Then – even if it is not strictly speaking a novelty this year – it was the Ressence for its subtle presentation.
Something that struck you about the organization
The organizers of BaselWorld seemed convinced that journalists can work in any condition, even in a station hall – which is noisy and uncomfortable –, enduring an almost-martial timing… On time means on time… On top of that, the internet connection was from another era! And don't get me started on the sequencing of spaces, especially the lockers distributed in two different places. However, THE memory stick Darwell provided was a real added value. It was high-quality work and I use it everyday.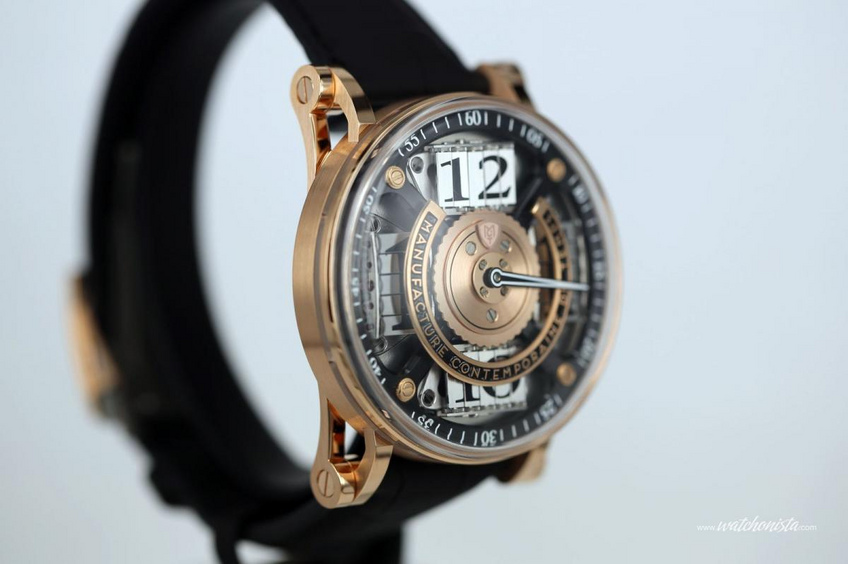 Manufacture Contemporaine du Temps S200 Pink Gold
Your shortest night
All my nights were short, barely four or five hours long. That's because after a party and a dawn spent writing or editing an article, we need to look good, be clean shaved, and ready to get on the bus first to benefit from the internet so as to send the articles written during the night because boats do not have WIFI…

Your longest day
The answer lies in my previous reply. If my nights were only four hours long, my days were consequently very long… In fact, on the way back from BaselWorld, I had to drive 650 km to get home… I got there at about 3:40 am on Wednesday which means that it was a 22-hour long day.
Your favourite watch
- Amongst leading brands: the Breguet Classique Ultra-Thin Automatic Tourbillon Ref.5377 and the Louis Vuitton Escale Worldtime
- Amongst emerging ones: MCT Sequential Two S 200 and the Hautlence
- Production-wise: the Chrono Bulgari Octo and the Oris 110
- Quartz pieces: the Astron by Seiko
The contact you most look forward to following up on and to getting to know better
All contacts are essential and they all have to be maintained so that the market trends may be followed in the most open-minded and constructive way possible.

The sentence or words that got to you?
My conversation with Jean-Frédéric Dufour about revolution when the box designed by Zenith was presented… Reading between the lines, I would say that he was announcing a small revolution in his career path.
By
Joel Grandjean
,
Editor-in-Chief
Returning from the world's biggest watch trade fair, Suzanne Wong, Editor-in-Chief at REVOLUTION Asia, answers a set of questions on her Baselworld 2014....