An insider at Baselworld 2014: Marco Gabella
After the biggest international watch exhibition, Marco Gabella - regular columnist and co-founder with Alexander Friedman of the online magazine Watchonista.com, licensed collector and contributor for Heure Suisse and AGEFI Life .. - answers our short interview. He tells us about models, personalities, brands and so on.
Your most unfortunate late arrival…
In fact, I was not late but very early, more specifically a day in advance! My interlocutor was not at all thrown off and handled the situation well by welcoming me immediately. I have to say we had a good laugh when we realized that each one of us thought we got the date wrong.

Your most remarkable meeting
It was Jacob & Co. with the team of the 7h38 office. The Astronomia Tourbillon is an extraordinary watch developed by just as extraordinary people and for an extraordinary brand.
Jacob&Cob Tourbillon Astronomia
Your best encounter
I had many and I have to admit that when BaselWorld approaches, I am always looking more and more forward to meeting new people or old acquaintances than to discovering new watches. The real genius of watchmaking lies in craftsmen of a rare modesty. Meeting and talking to them is beneficial since I find the extravagant outlay of luxury at this event sometimes a bit overwhelming. I do not want to forget anyone, so I'd rather not cite any names.
Your best surprise
I was pleasantly surprised by the new Cellini collection Rolex presented at Basel this year. Brand aficionados as usual speculated on what Rolex would release in 2014 but none of them could have imagined that it would be this kind of product range. With this collection, the brand redefines market rules for the manufactured and certified gold 3-hand chronometer. Henceforth, the Rolex Cellini Time represents the new standard of this segment's price. Other similar or inferior watches that cost over CHF 12,350 will seriously need to be reviewed.
Something that struck you about the organization
The working conditions the pressroom –or should I say the "journalists' corridor" – are such that it wouldn't be a surprise if all work carried out there was mediocre.
What with the noise, the constant comings and goings, the lack of confidentiality and a bar always stacked with food and right in the middle, it was difficult to concentrate and write.
Your shortest night
Almost all of them were short. However, the shortest one would undoubtedly be that of Wednesday, 2nd of May which ended at dawn.
Your longest day
Despite the short nights, I was on the premises at approximately 8.30. As a result, all my days were long and busy.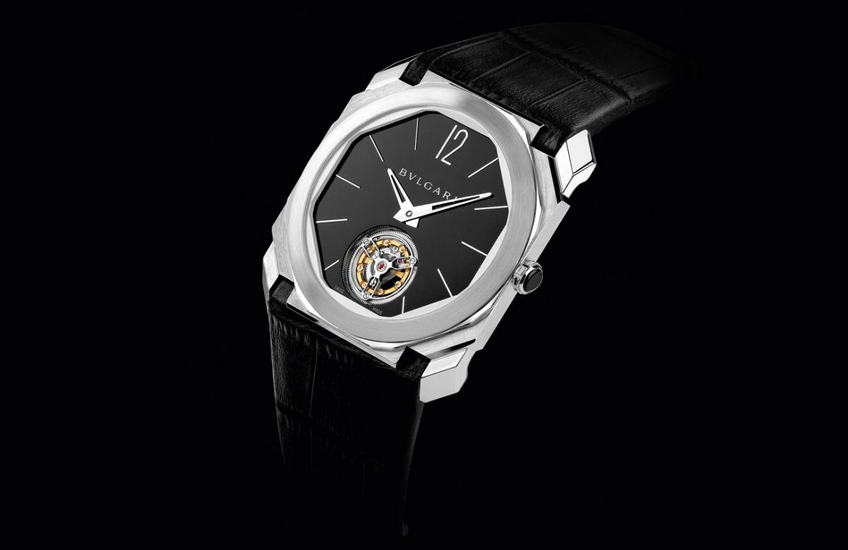 Bulgari Octo Tourbillon Finissimo
Your favorite watch
It is difficult to give only one answer as there are so many different segments. However, if I let my emotions speak for themselves, I was particularly seduced and touched by the Bulgari Octo Finissimo Tourbillon. This watch is very precise both technically and aesthetically.
The contact you most look forward to following up on and to getting to know better
I met the founders and owners of Union Horlogère Bienne Genève and I must admit that I discovered touching people who wished to offer quality watches at coherent prices. I would not miss the opportunity to go and meet them to learn about it.
The sentence or words that got to you?
"Have a good fair!" or the typical sentence that everyone repeats all day long and that I could neither hear nor say anymore by the end of BaselWorld.
By
Joel Grandjean
,
Editor-in-Chief
Elizabeth Doerr, Watch journalist, editor-in-chief of quillandpad.com, author of '12 Faces of Time', contributor to Forbes.com ... answers our...