Eterna seeks to regain its place
Everyone in Granges knows that ETA, the famous Swatch Group manufacture, is from there. However, experts also know that there is another brand in Granges: the once renowned Eterna. Even though the latter has gone through quite chaotic times in recent years, the maison is determined to bounce back and regain its rightful place in the watchmaking hierarchy.

After quite a number of twists and turns, particularly with Porsche Design – its former partner – Eterna was bought by the Chinese Group China Heiden. The group also owns Corum, in La Chaux-de-Fonds, and it now intends to develop the industrial activities of the Granges-based manufacture. With this in mind and in order to avoid any confusion with Eterna's watches, the group has created a new company named "Eterna Mouvements SA". Its role will be exclusively to develop, implement and build movements.
This aim of this strategy was to enable Eterna to release its watches without creating any confusion for the Eterna Mouvements SA clients.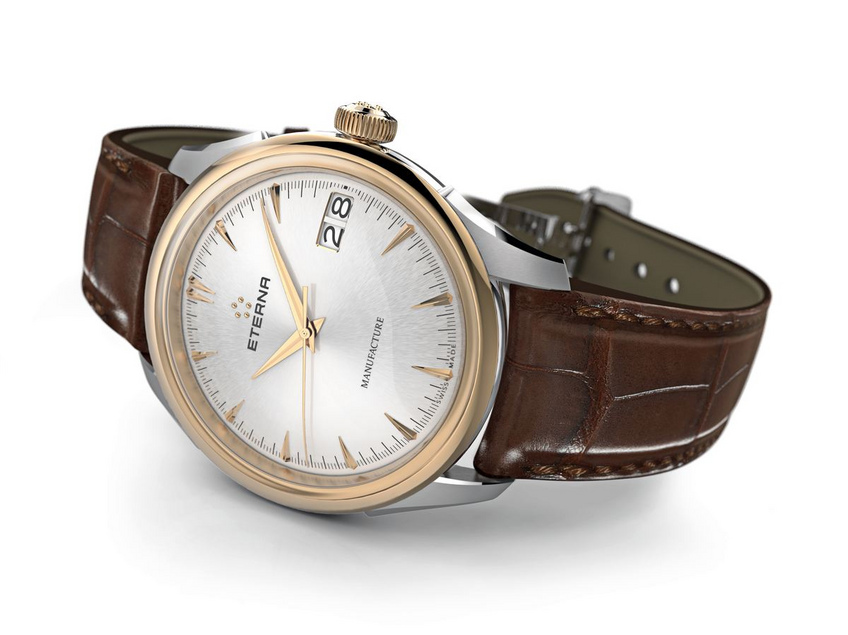 Eterna 1948 Legacy Big Date

The shareholders have appointed a local man to be the head of Eterna's new adventure. His name is Bruno Jufer, and he's well known in Landerneau's watchmaking hub. Born in Granges and son and grandson of watchmakers, Bruno Jufer has watchmaking running through his veins. As he explained: "It all happened very quickly. In mid-November, the representative of the Chinese group got in touch with me and offered me to take over at Eterna. I thought about it, not for long as there was not much time, and I decided to accept the offer. I started in January.

When I arrived, there were piles of work to do, but the priority was to design a new stand for BaselWorld and to define a new corporate identity. Furthermore, redefining the company and everything around it was also key, as people were still a little confused. Luckily enough for me, I had a very motivated and competent team to rely on.
The mission at hand needed substantial industrial investment. Eterna Movements SA – for which I am not in charge but merely a client –, was created for this purpose. We are thus determined to develop our activity based on our existing distribution network which was implemented long ago but still works very well. Moreover, we are very satisfied with our prospects in Europe where we are receiving a very warm welcome from our retailers, who have supported the brand throughout the years. We also intend to open fifteen points of sale in the United States. Eventually, we will obviously look into ways of successfully entering the Chinese market as our main shareholder owns a network of more than one thousand shops there. For us this obviously is a very interesting potential for development. It is a lot of work but it is worth it".
Watches equipped with the ETA self-winding movement but developed by Sellita are sold for between CHF 1,500 and CHF 4,000. As for those equipped with the Eterna caliber 3030, they can be acquired from CHF 3,500. "Of course, these collections will be further developed over the course of the coming years".