Baselworld 2013: No trend but an historical event
Determining a trend would be more lottery than rigor. Nevertheless, this spring Basel had an appointment with history!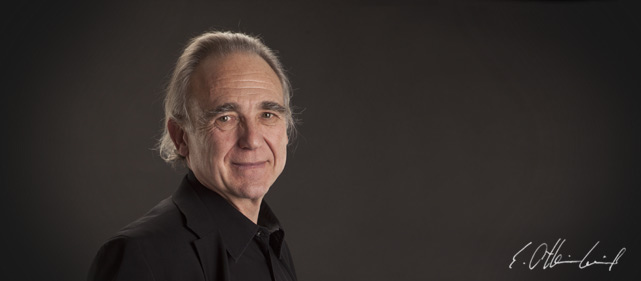 When one does a job of an observer of the world of timekeeping, attending watch fairs remains the best way to determine the trend of the year. The problem is that today's watchmaking is much more creative than in the past.
"So what did you see interesting?" This is the recurring question that all people within the industry ask when they cross each other in the spans of Baselworld. And every year, the answer becomes more difficult because we certainly see a lot of things, but creativity is now in all directions. In itself, this does not matter, quite to the contrary. This scattering is undoubtedly one of the keys to success of the watch industry. So there is now something for every taste.


Quiet developments
Of affirmed trend there was none during this 2013 edition. However we can determine some sectorial elements. In the purely technical field, watchmaking continues its quest to improve the chronometry of watches. This involves cutting-edge research on the escapements, new materials such as silicon, reduction of friction, to name just three examples. This painstaking, essential work is obviously not very spectacular and especially difficult to convey to customers who may not have the necessary technical knowledge to enter this universe.
The minute repeater track
That said, I will say that the 2013 vintage in the world of sophisticated mechanical watches witnesses a big comeback of timepieces with alarm function. Some brands have indeed presented minute repeaters, large ringtones or simple ringtones. However, as the realization of a minute repeater watch is very complicated, brands having the technical expertise to carry out are few. And then, as the minute repeater is very close to art watchmaking, I will mention the one presented by Jaquet-Droz to celebrate its quarter century and its combination of sounds and birds' animation on the dial. This is a superb piece.

As the technical Graal is not within the reach of all brands, those that are less well endowed with research and development are contrived to improve their families of products. Thus we have seen, here and there, variations of pieces already well established in the market. These improvements are especially designed to extend the life of a number of timepieces meeting the wishes of some of the customers who prefer this watch model a little bigger or a little smaller.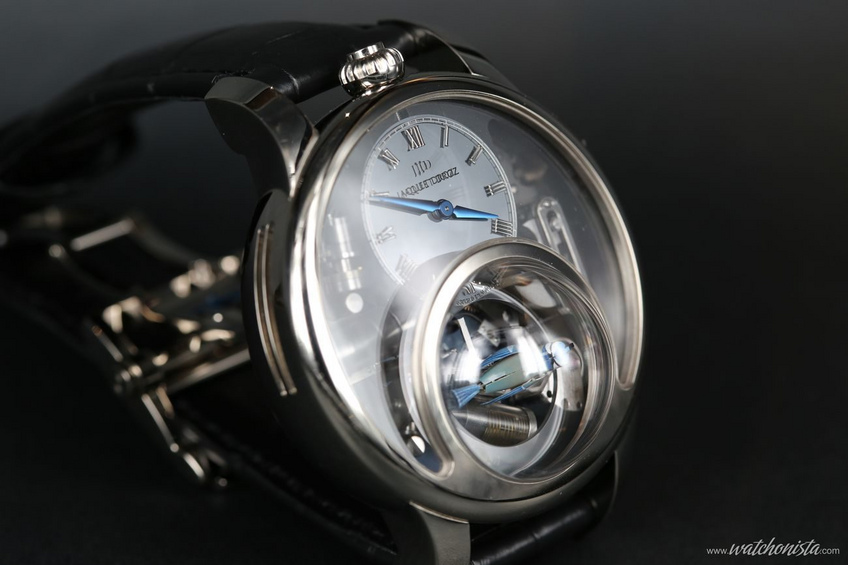 Back to reasonable sizes
Another aspect of watchmaking creativity deserves to be highlighted: Since large watches have appeared, about ten years ago, I observe that the trend continues. Indeed it is not anymore question of returning to the dimensions of 36 mm or less, except in ladies' timepieces. Customers have become accustomed to wearing watches of a certain size and they love, especially when they are over fifty, to read the time without necessarily wearing reading glasses. Thus, little by little, we are moving towards two dimensions. The first, which displays 40 mm diameter, is for three needles or extra flat watches. The second is dedicated to chronographs and other complications and measures between 42 and 44 millimeters in diameter. These are measures that have been fully assimilated by the customers and the tendency to respect them has now become an almost intangible standard. Of affirmed trends, none for this 2013 vintage.
Curate's egg
I have already written it, in Basel one finds the best, but also the worst. From the worst, it is hardly worth talking about. However, I note that more and more customers turn their backs on watches that offer a lot of information, all of them more difficult to decipher than the others. And walking through the spans, I was "engaged" by a watchmaker who absolutely wanted to show me an "original" creation. Original, this watch was indeed, so original that when its creator asked me what I thought, I told him that if the approach could be fun, I would never buy such a piece on which he I could not manage to read the time. And the gentleman, somewhat annoyed retorted: "It's been a long time ago that anybody reads the time on his watch!" Really ? Well, left to become the last of the Mohicans, I keep looking at my watch to read the time!
Industrialisation, mastered by Swatch
Nethertheless this year will be marked as an historical stepping stone in the watchmaking annals. This stone we owe to the Swatch Group, specifically the Swatch brand. The presentation, on Thursday, April 25, as a world premiere, of an automatic movement with 51 components fixed with a single screw, which displays 90 hours of power reserve, which gives a better timekeeping than the Swiss Official Chronometer Control, with 5 seconds daily variation instead of the 10 seconds of the COSC, which is fully industrialised, which is mounted without human intervention, this new movement is an industrial revolution. Not only does it allow the biennoise brand to demonstrate it's inventiveness, but it is a dazzling display of industrial control by the Swatch Group. The event is as important as was the launch of the Swatch in 1983. What a great way to commemorate a birthday!